Here's a little more information about the process we go through each time we plan a ceremony – don't worry though we can be completely flexible about how we work together!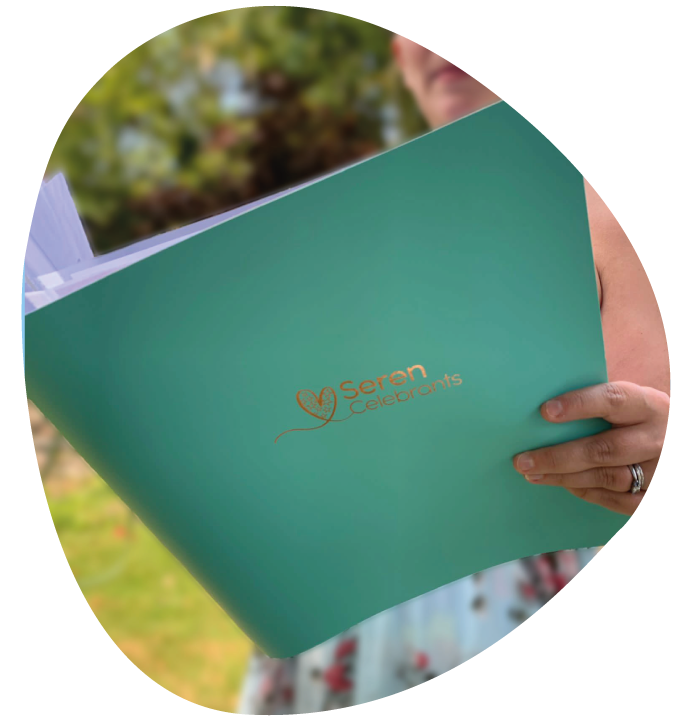 Initial chat
We're more than happy to have an initial chat with you, over Zoom, or in person locally, just to answer any questions you might have about what a celebrant-led ceremony is and to talk you through the process. This chat is no-obligation so there's no pressure from us!
Get booked in!
If you'd like to book us after our initial chat, we'll send you our booking form and contract and ask for a deposit to be paid to secure the date. Once booked, that date is yours!
Time to get nosy!
A few months before the wedding, we'll ask you to give us some information by filling in our Couple's Questionnaire. Yes, some of the questions are super cheesy, but they really will give us all the information we need in order to create your perfect ceremony.  We'll also send a Logistics Questionnaire, which contains some of the more boring/practical (but necessary) information we need.
Get the details sorted
Shortly after this, we'll get together (in person is ideal) to really nail down the details. The questionnaires that you will have completed by now may have given you some extra ideas that we can discuss so that we can start to create the perfect ceremony for you.
Now we write!
We'll then lock ourselves away and start scribbling away at your ceremony, using all of the information you've given us and all of the elements and ideas we've discussed along the way. The beauty of there being two of us is that we will always run our ceremony drafts past each other for a fresh pair of eyes and extra ideas. Some couples wish to see the full written draft of the ceremony before the big day, whereas others prefer to see a "running order" and a brief breakdown, to leave the full wording as a surprise – it's up to you!
Nearly there!
In the final run up to the wedding, we'll schedule in a last-minute meeting or call so that we can answer any last-minute questions, make any ceremony changes and just calm any pre-wedding nerves! (A large glass of wine usually helps here 😊). We can also attend a rehearsal if necessary and possible.
We'll arrive at least an hour before the ceremony to check in with you both, make sure everyone taking part in the ceremony knows what they need, where they need to be and when and make sure the ceremony space is as it should be. Then it's time! We'll deliver your personal and bespoke ceremony that you and your guests will remember forever.